Warbird Alley
Featured Aircraft:

Fairchild PT-26 Cornell N75463
(Page 2)
---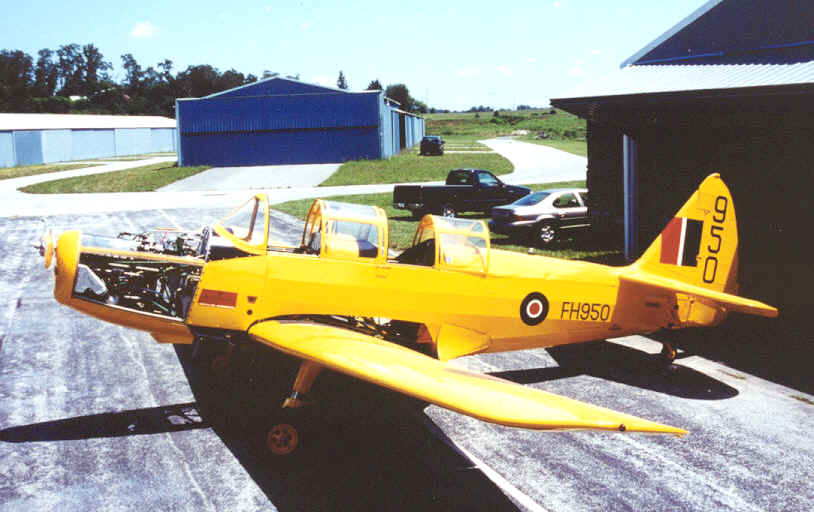 Almost ready to fly, Cornell FH950 sits in front of the Denest's hangar with its newly-installed Ranger engine. The Ranger was rebuilt by Joe Denest and was his 27th engine rebuild!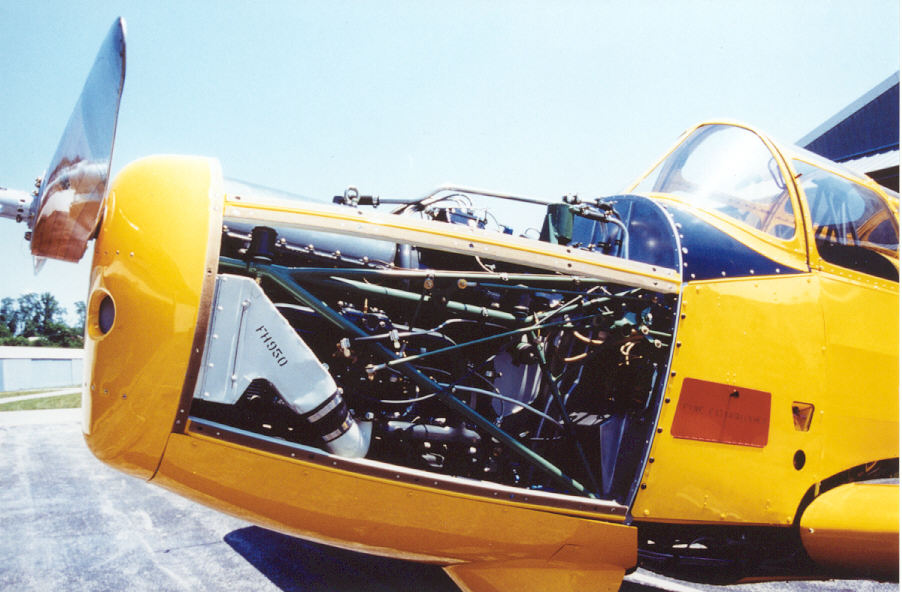 A close-up under the engine cowling, showing a nice, neat installation.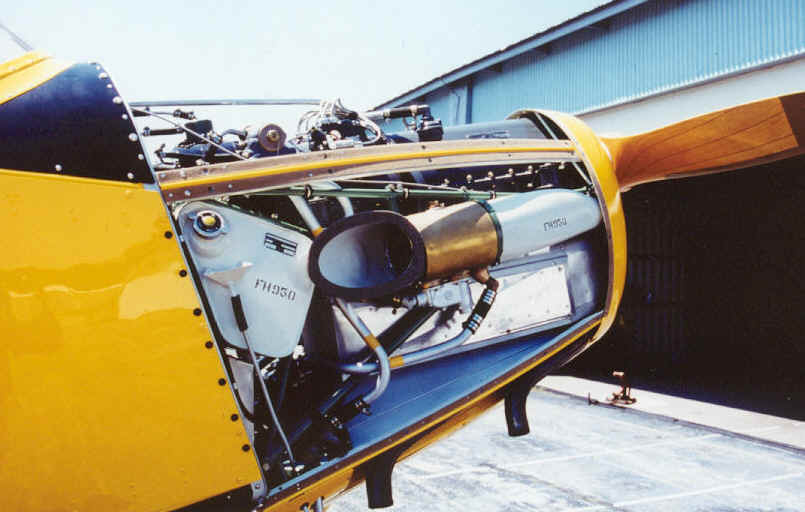 A look at the starboard side of the engine. The brass-colored cylinder is the oil cooler and its associated air ducting.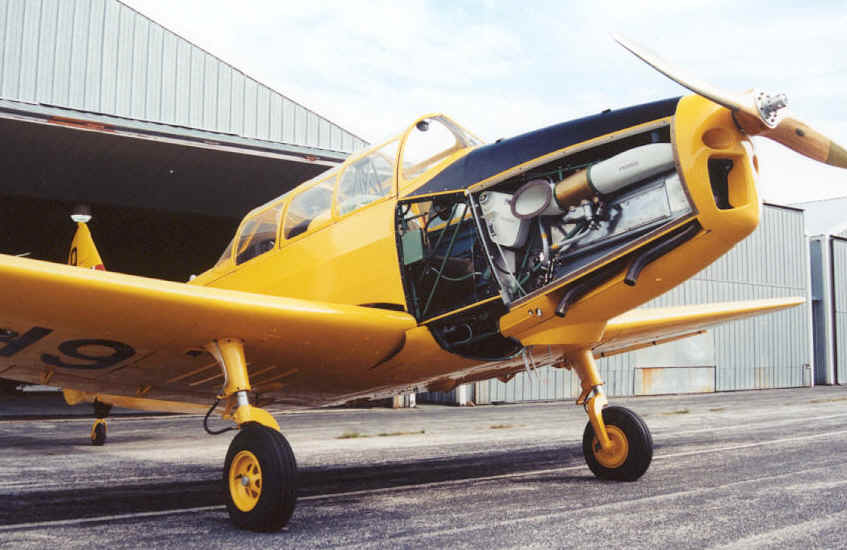 The Cornell's wide-track landing gear, which measures approximately 11 feet between gear legs, contributes to its easy ground handling. Pilots say the PT-series of aircraft are easy to track straight down the runway on both takeoff and landing.
This underside shot shows the RCAF serial number, which faces the rear on the port wing and faces front on the starboard wing. This was done so that the number could be seen while the plane was either coming or going.
---
© 2001 The Doublestar Group, All Rights Reserved