Buck Wyndham
Founder / Editor-in-Chief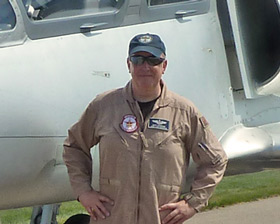 Buck doesn't mind it when his friends call him an Airplane Nut. A pilot for over 34 years, he is currently an airline pilot with a major US carrier. He is also an avid warbird pilot, aircraft builder, advanced flight instructor and FAST formation instructor, with 20,000+ hours of flying time in more than 110 different aircraft types.

After graduating from Embry-Riddle Aeronautical University, Buck was commissioned in the US Air Force, where he was privileged to fly the Fairchild-Republic A-10 Thunderbolt II (the "Warthog"), based at RAF Alconbury, England. He flew 38 combat missions in the A-10 over Iraq and Kuwait during Operation Desert Storm. He later spent eight years in Texas, flying the Northrop T-38 Talon as an instructor pilot in the Air Force and Air Force Reserve.

An author, photographer, video producer and contributor to publications such as EAA Warbirds, Classic Jet Journal, the Avion and others, he has facilitated and led over a hundred air-to-air photo missions, and has given flight instruction in the L-39 Albatros jet, T-6 Texan, Yak-52, CJ-6, Fouga Magister, Hawker Hunter, MiG-15 and other warbird types.

He created Warbird Alley in 1998 and still does most of the day-to-day tasks involved with the site, including much of the photography, writing, editing, and site updates. Contact information: editor (at) warbirdalley.com
John "Skipper" Hyle
Associate Editor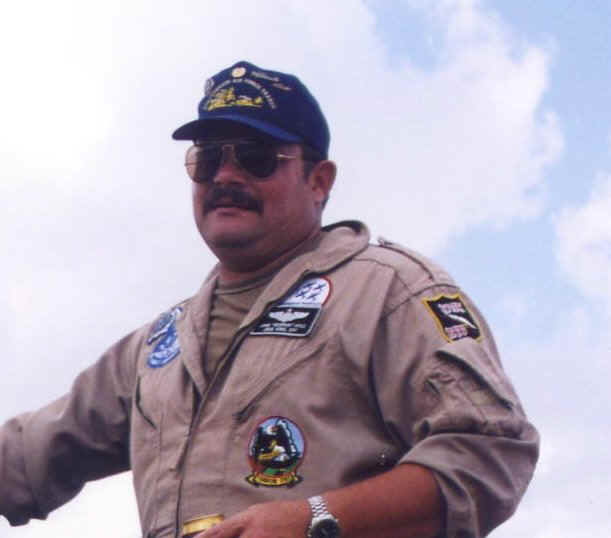 John has been flying for over 30 years. As a child growing up in Richmond, Virginia, he listened to his grandfather's stories of the early, "open-cockpit" days at Eastern Airlines.

To date he has done almost everything in airplanes except crop-dusting -- to include flying skydivers, carrying checks, instructing, flying charter trips, and his present job as an airline Captain.

Skipper served in the U.S. Air Force as an F-16 pilot stationed in Japan and a T-38 Instructor Pilot based in Lubbock, Texas.

He has been interested in warbirds since he was eight years old and saw Bob Hoover perform. He has owned a Fairchild PT-26, now owns and flies a Harvard Mk 4, and also flies the CAF Dixie Wing's P-51 Mustang. He also instructs in the T-6, is a CAF T-6 Check Airman, and is a CAF and NATA FAST Check Airman.

He has over 15,000 flying hours, including over 500 hours in such types as the PT-17 Stearman, PT-26 Cornell, Meyers OTW, AT-19 Stinson Reliant, L-5 Sentinel, and T-6.



Pat Carry
Associate Editor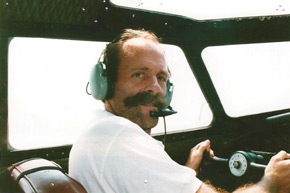 Pat was a police officer in Waukegan, Illinois for 28 years before retiring in 2003. Since then he has been working in the Building and Grounds Department at the Six Flags Great America amusement park in Gurnee, Illinois. His interest in warbirds was stoked in the mid-1980s when he purchased Martin Bowman's book, "Castles in the Air" at the Pima Air & Space Museum, and was hooked. Since then, his interest has expanded to WWII in general, and he has collected about 75 books signed by authors and veterans of that conflict.
He has done consulting work for many websites including warbirdsresourcegroup.org, preservedaxisaircraft.com, aerofiles.com, aerovintage.com, aerialvisuals.ca, and www.stratofortress.org. Over the years he has provided untold updates for the book, "A Guide to over 900 Aircraft Museums" by Michael Blaugher (www.aircraftmuseums.com).
Pat has been married to his wife Linda for 25 years. They have five grandchildren.

Cindy Lamont
Associate Editor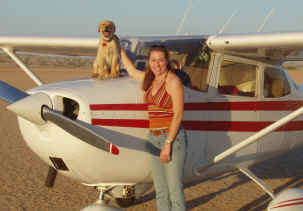 Cindy has been a pilot and aircraft owner for over fifteen years. She lives in Southern California. Her photographic skills have been highlighted on the pages of Warbird Alley since 2004.

Her work has also appeared on several other online publications, including Aerofiles and iPilot, and she now brings her writing skills and people skills, as well as her passion for life, to the Editorial board of Warbird Alley.

Cindy's diverse flying experience includes time in aircraft such as the PT-17 Stearman, TravelAir, T-6 Texan, Fouga Magister, Yak-52 and Yak-18. Cindy's unique perspective and energy are welcome additions to our team. Chester the Wonder Dog accompanies her on many of her adventures.
Kevin Murphy
Associate Editor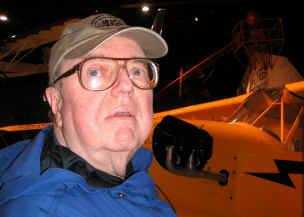 Kevin grew up during World War II and had the good fortune to have USAAF flight crews, rather than rock groups, for heroes.

While a high school student during the era of post-WWII taildraggers, he flew the Stinson Voyager, Piper Clipper, Piper Super Cruiser, Piper Vagabond and, of course, the Piper Cub, in which he logged the most time.

Today, he is a freelance writer and educational consultant living and working in Chicago. He has written more than 1000 newspaper and magazine articles on subjects such as infant mortality, cancer research, computers, theatre, education, international politics, and area history. He holds copyrights on numerous simulations, articles and activities related to communication, education, group dynamics and problem solving.

His full-length play, Something Bright and Alien, won 3rd place in the 1998 Ridgewriters (Branch of the California Writers Club) Screenplay competition, and his most recent play, Unfriendly Fire, had its world premiere in Chicago.